Relief web
Cubans rebuilding after Hurricane Ike but more help needed!
Oxfam Canada´s Executive Director Robert Fox writes of his meetings with Cuban farmers as they rebuild in the aftermath of Hurricane Ike.
>>


William E. Gibson | Washington Bureau Chief . South Florida Sun-Sentinel
Catastrophe fund and travel to Cuba are policies he is expected to pursue
With help from Democrats in Congress, President-elect Barack Obama will have the clout next year to deliver campaign promises to Florida voters who helped send him to the White House.
>>


Reuters
Cuba hopes for good tourism season amid problems
The two hurricanes that ravaged Cuba at summer´s end won´t keep tourists from the Caribbean island during the high season but global economic woes might, industry watchers said on Monday.
>>


SARAH LARIMER (Associated Press)
Federal judge bars Fla. law on Cuba travel bond
A Florida law that would make it more expensive for travel agents to book trips to Cuba is likely unconstitutional, a federal judge ruled Wednesday.
>>
Travel to Cuba

Travel to Cuba: the best information for solidarity travel to Cuba
Travel to Cuba: Here you can find the best information for your travel to Cuba.

Beyond the beautiful beaches, the luxuries hotels and the never-ending sundown, Cuba offers another reality, which is both unknown and different. Near the most visited places by the traveler, there are people who suffer because of a right and noble cause. Most travelers or tourists go often near them and ignore them. These people deserve your support. They promote democracy and human rights for Cuba.

At Spanish Solidarity with Cuba, our NGO Solidaridad Española con Cuba we ask you to add to your travel a component of solidarity, responsibility and democracy. You could make the most of your travel to the island by doing something for the present and the future of the Cuban people. In your baggage, apart from the towel and the swimming wear, you could bring solidarity, democracy and the certainty that a peaceful transition to democracy, from Cuba and for the Cuban people, is possible and desirable. Please remember this when you travel to Cuba.

In this website, apart from information about Cuban real heroes: prisoners of concience, their families, and the members of the opposition, you can find all kind of useful information for your travel to Cuba. From flights, to hotels, beaches, restaurants, and more.

Please visit each one of our sections.

At Flights to Cuba you can find the best offers for cheap and convenient flights to the island.

At Hotels in Cuba you can find the best offers for hotels

At Restaurants in Cuba the traveler will find useful information about Cuban restaurants.

Concerning communications, if you have a cellphone of Movistar you are ok, because in Cuba there is roaming services for this operator that belongs to Telefónica, company led by Cesar Alierta.

Please visit also the other sections and enjoy your travel to Cuba.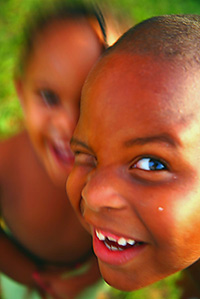 Travel to cuba: add solidarity to your travel
: